I'm a 23 year old girl, who after years of hating my teeth and my overjet, finally took the plunge and decided to fix my severe overjet and crooked teeth. I needed four extractions and I have currently lingual braces on top, and will get lingual braces and the bottom in about 10 days. My experience so far has been mixed. Getting braced is truly an emotional rollecoaster, but I've never really regreted it. I can't wait for the changes to appear, and am really looking forward to my first adjustment (which will take place when I get the lower braces on), even though it's said to be really painful.
I've posted pictures of my initial situation here. When I saw the pictures I took, I just wanted to cry. My teeth were actually worse than I thought. Guess you protect yourself, so after years posing in the mirror with my "right angle", I was actually a bit shocked how bad they were. Well, I guess that's even a better reason for me to get braced!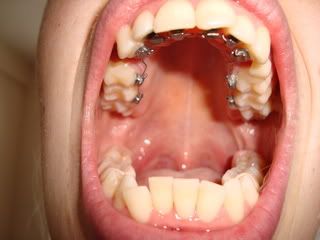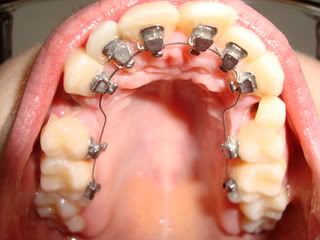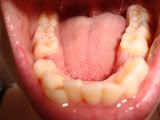 Hope I can see results soon after the adjustment! Will keep you posted on how I'm progressing.
P.s. I might have to have surgery later on to correct my overjet and gummy smile, but that's not until a year or so, and I'm having a consultation with an OS first to elaborate this, so I'll return to this later.
So long[/img]