Hi People,
I did start my story last week but I think it went a bit wrong because I was new to all this websitey stuff. So, I've decided to start it again - sorry!
I have just been braced after having 4 teeth extracted and spacers.
The reason I decided to have braces was because I had overcrowding on the bottom and a real problem on the top; I had a peg shaped lateral incisor on one side (and was given the lovely nickname "white fang" at secondary school by my friends!) and a canine and milk tooth on the other. As you can see from my pics, my mid-line was also WAY out. So the plan was to have 4 teeth taken out, including the peg shaped lateral and the milk tooth on the top and two 1st pre-molars on the bottom. I would then be braced with ice brackets and possibly need a TAD in the future to correct my midline. This would then leave me with my canines next to my central incisors which I could then have bonding/veneers on if I chose to.
I had absolutely no issues with having teeth out because in my case, there really was no other option. The extractions were ok but I am sooo glad that's all over because it wasn't very nice. The spacers were the worst thing and I am so happy to be able to chew again today!!!
So I am now braced and have two gaps right at the front of my teeth at the top. I am really excited and happy and can't wait to see some progress. I'm very happy with my orthodontist and I actually quite like my braces!!
I am a primary school teacher in South West England and my class have been really excited about all my teeth work. They asked what would happen if I put my teeth under my pillow. I hoped for shoes but alas the tooth fairy never delivered. So now my teeth are sat on my desk in school and the children love looking at them and going "urgh!"
I'm glad my job involves working with such accepting and non-image conscious people!!!
I am attaching a photo of me before any treatment (although it's not great and I'm sorry it's my whole face as I know that's not really allowed), some black and white ones because I feel like my teeth looked a bit yellow in my colour photos and one colour photo that didn't look too bad.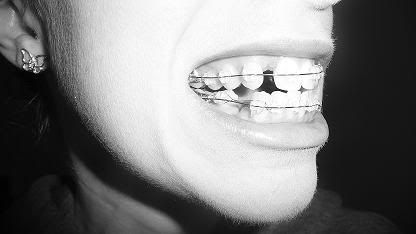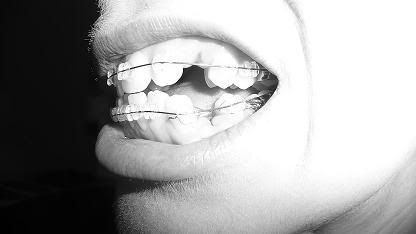 Thanks for reading and I will keep updating as my teeth develop.
xxxxxx
Rach