Went in for an adjustment today and made my final 3 appointments.
Did some IPR between my upp frotn two teeth, put a zing string around my upper front four teeth, and power chained the uppers.
12/16/2008
Braces off 01/20/2009
Clear (Invisalign-like) retainers 01/22/2009
I'm going to post some pictures. I can still see little black spaces when I bite down, and on my right side on the back inside I can get my tongue between my morlars...
Any suggestions on what else needs to be fixed before I get my braces off?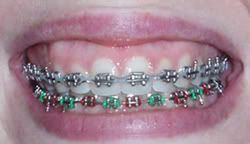 Left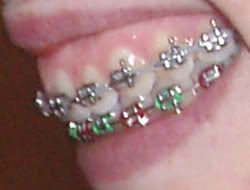 Right