With my brace day now less than a week away, I decided now would be a great time to start my official story and make this where I'll place my updates.
My Story
At some point when I was younger I had my first ortho visit, and I started wearing a nice
watermelon
-
looking
top Hawley retainer. A little while later, when I was 12, I got my first round of full metal braces. I had some
severely crooked
teeth and an
overbite
. After two years, I had some great looking teeth and some beautiful
blue glitter
Hawley retainers. Unfortunately, a year or so later, when I began to spit them out during the night, I stopped wearing the retainers.
Now, at 23, my
overbite
is back worse than ever with some jaw popping and several of my teeth have
shifted
, I became to determined to fix things for good. I'm a PhD student, so no ortho insurance, and my parents are graciously pitching in. Also, since I don't plan to get married for at least a year, this is the perfect time.
The Before Pictures:
Overbite/top: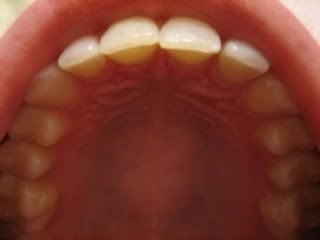 Bottom: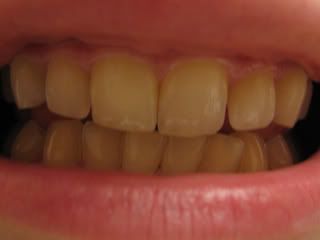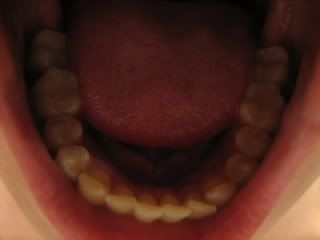 The plan is
In-Ovation
brackets - ceramics on top, metals on bottom. Estimated treatment time is one year. Following treatment, I will get Essix retainers and wear them to bed until I die (or until my ortho dies, as he likes to say
).