I'm bored today, so I figured I'd join the trend of late game players posting their stories. Here's mine.
Having needed braces all my life, but never having the money growing up, they were on the top of my list when I finally had the financial ability. This is how my teeth looked before braces: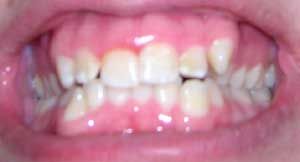 I went to a few orthodontists before deciding on one. He concluded I had a class III on one side, and said he thought he could fix my teeth without removing teeth. I got the ball rolling with 8 spacers on the top.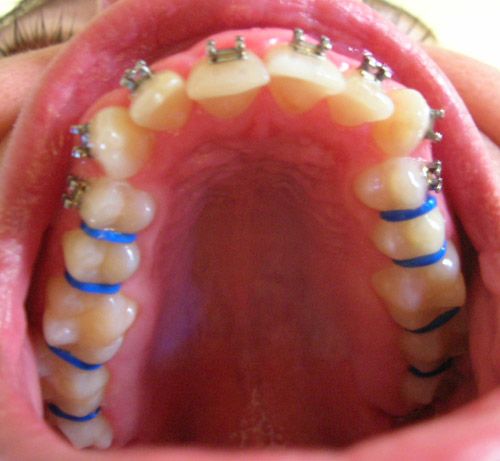 Followed by the works on the top on June 28th 2006.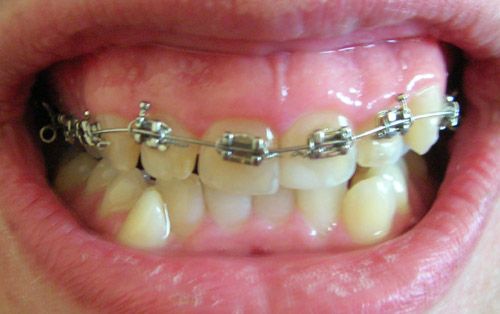 By November 2006, my teeth looked like this, Notice the good expansion received using only wires, no expander.

On the 28th of November 2006, after 8 more rubber spacers and 1 metal spacer we end up here. At this point we're trying to make room to get a bracket on my lower right lateral incisor.
By the time may 2007 rolled around, we were using a spring to try and make room to pull that lower incisor into the game.
November 15 2007, all 4 wisdom teeth were yanked.
Then we come around to December 2007. In that point nothing much has happened on the top, but those two lower teeth are now in the wire. Also I went through about 2 months of elastics, one to fix my class3, another to straighten the midline... oddly those pics are missing.
By March 2008, nothing has really happened new, just powerchains..
July 28th, and here is how they stand now. Orthodontist slightly reshaped the bonding on my left incisor to close the little black triangle. There's powerchains top and bottom, with elastic thread holding my two top incisors together. Debanding date set for September 15th and 16th.