Hi all!
I'm maeby, an Arkansan in my mid-twenties who is getting braces, well, soon. Exact B-Day TBD.
After four visits to different orthodontists over the course of 13 years, I've finally found the right one at the right time. (My ortho-finding journey will be detailed in my next post.) This is the state of my teeth at present:
overbite/crossbite
Four wisdom teeth extracted five years ago
Two impacted canines in my upper arch
One gap where a canine should be
One lower canine that has grown in front of the others (What is the term for this?)
Broken #18 molar with a temporary filling, broken below the gumline (dun-dun-dun!)
I get my records taken tomorrow morning and I'm hoping I get a detailed treatment plan and banding date then. If so, expect another post about how that turns out.
Open smile: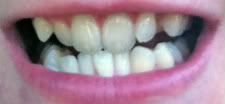 Gap: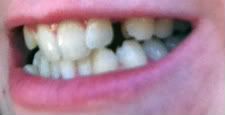 Upper arch: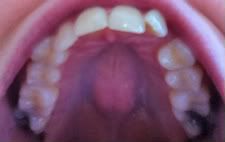 Lower arch: