Andromeda's Braces Story
Posted: Mon Jan 26, 2009 7:39 pm
Hi everyone, I am 23 and have been in braces since March 2008. I have never posted any of my saga here before and I do not remember the details of all of my adjustment appointments, so I will just have to tell the general story. I took some photos of me a couple weeks after I got them on and those are the only pics I have between then and now
I know I should have taken progress pics but too late now...
Here are some pics of me then (and sorry about the size, I tried for 30 minutes to make it smaller then gave up):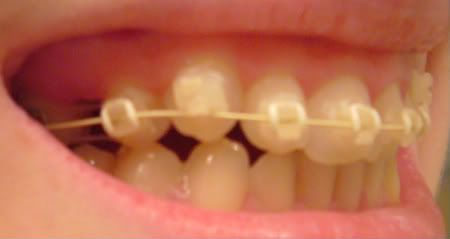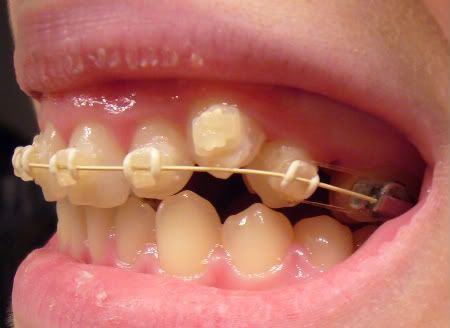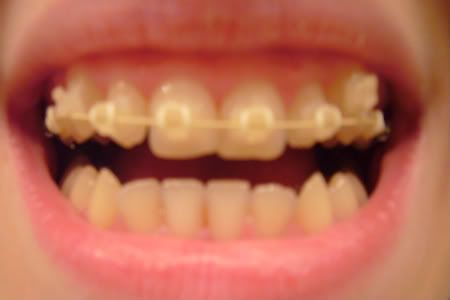 So I moved across the country in the middle of treatment so in August 2008 I got a new ortho and new braces. Right now I can't figure out why my camera will not upload any photos to the computer, but as soon as I get it to work I will post a few pics of what the teeth look like now. When I got my new ortho in August, he said I should have about 8 months left, so I'm getting close! I go in for my next appointment on Feb 10 and he is going to start to correct my bite now that the teeth are pretty straight in line.