So I had x-rays done and they said everything looked great. I got a debanding date for the 17th but when I went in for my finishing wires a week ago they said THEY ARE NOT READYYYY
.
I am moving the 19th three hours away and I am so torn as to what to do. They said functionally my teeth are 100% but I have some cosmetic issues. I am so torn should I just stick it out? I am worried of something popping off or going wrong and me being 3 hrs away.....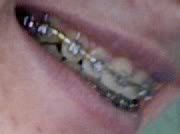 Left side which is the main issue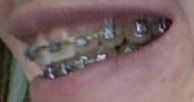 Right

I'm happy how they look straight on...
again sorry for the poor quality pics..
What do you think? I still have my debanding date and my ortho tried to talk me out of it but I am just so confused .
Also, can you wear elastics if you only have one arch braced? My bottoms have been done forever and they said I could get those off but I don't know...