I know it's less than 3 weeks, so I hope I'm not boring you with photos at this point, but I'm excited that I'm seeing some movement! You can expecially see how the archwires have straightened out in the frontal view of both arches -- especially the lower arch! (I'm not crazy about how the silicone bumpers on my lower incisors have stained from coffee, but I love my coffee
This is really exciting to me!
My mouth is feeling pretty good, and I'm getting to the point now where I'm not biting my cheeks nearly as much. I felt a little pokey wire again this evening on my upper left (right in the picture), so I kind of bent it in a little -- carefully -- with a fingernail.
Comparison photos:
July 12:
July 31: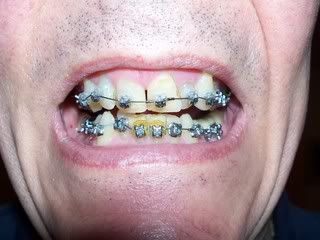 Upper Arch:
July 12: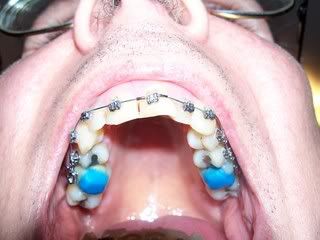 Lower Arch:
July 12: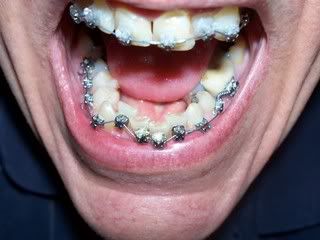 July 31: