So today at 7 pm i get admitted to hospital ready for my surgery in the morning.(hopefully first thing)Really nervous now and a little worried how i will feel directly after surgery.I had my wisdoms took out last year and i do remember being told that wisdoms were worse than the surgery.Although i cant believe that as the wisdoms being taken out were a breeze-i am clinging on to that hope lol!
Here are 2 pics -the first shows my overbite which seems huge to me !!!-the other is my side profile-and no sadly this is my nose -i blame my mum for my rather big nose but i cant change that!!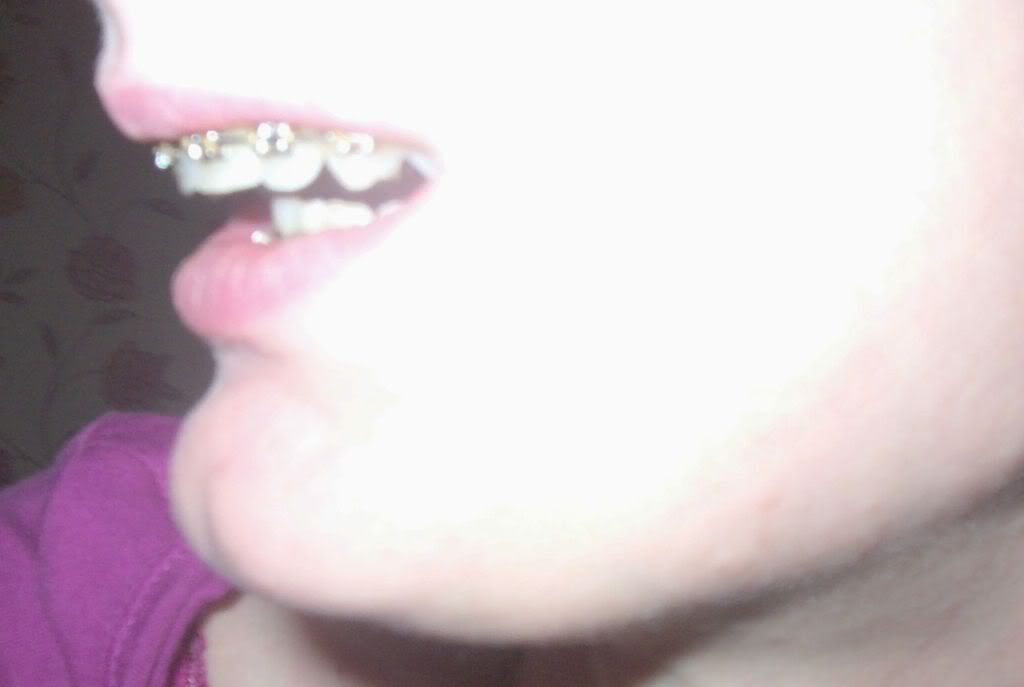 I am sorry if the pics are a bit big- when i click on small-it still comes up big.
Well today im a celebrating my 3 year olds birthday-its actually tommorrow but we are celebrating it a day early so i can eat the cake too...!
i will hopefully post just before i set off later but for now i have a birthday boy wanting his presents unwtrapped...