So i didnt post for the last two months....

Had an appointment in Feb and then another on March the 7th which lead to DEBANDED today....

Now go in for my app on the 7th March....did moulds for retainers.(surprise cuz no1 told me im almost done)

But didnt get my hopes up bcuz the doc was still adjusting the thing with my midline..
So he says if its not corrected by next visit he'll have to make some more adjustments...(oh well)

So go in today and VOILA!!!! deband time

Let me tell u....that was PAINFULL!!!

I tort there was some solution u spray on the glue to make it unstick......There was NO SUCH THING!!

But alls well that ends well!!!

BRACE FREE 3 MONTHS before the 2years!! Woohooo I dont get to spend another birthday in braces!!!

So i have upper and lower retainers....
Cant talk with them on...But getting used to itt...

Have to wear them 24hrs expect when im brushing my teeth.

Time for pics now......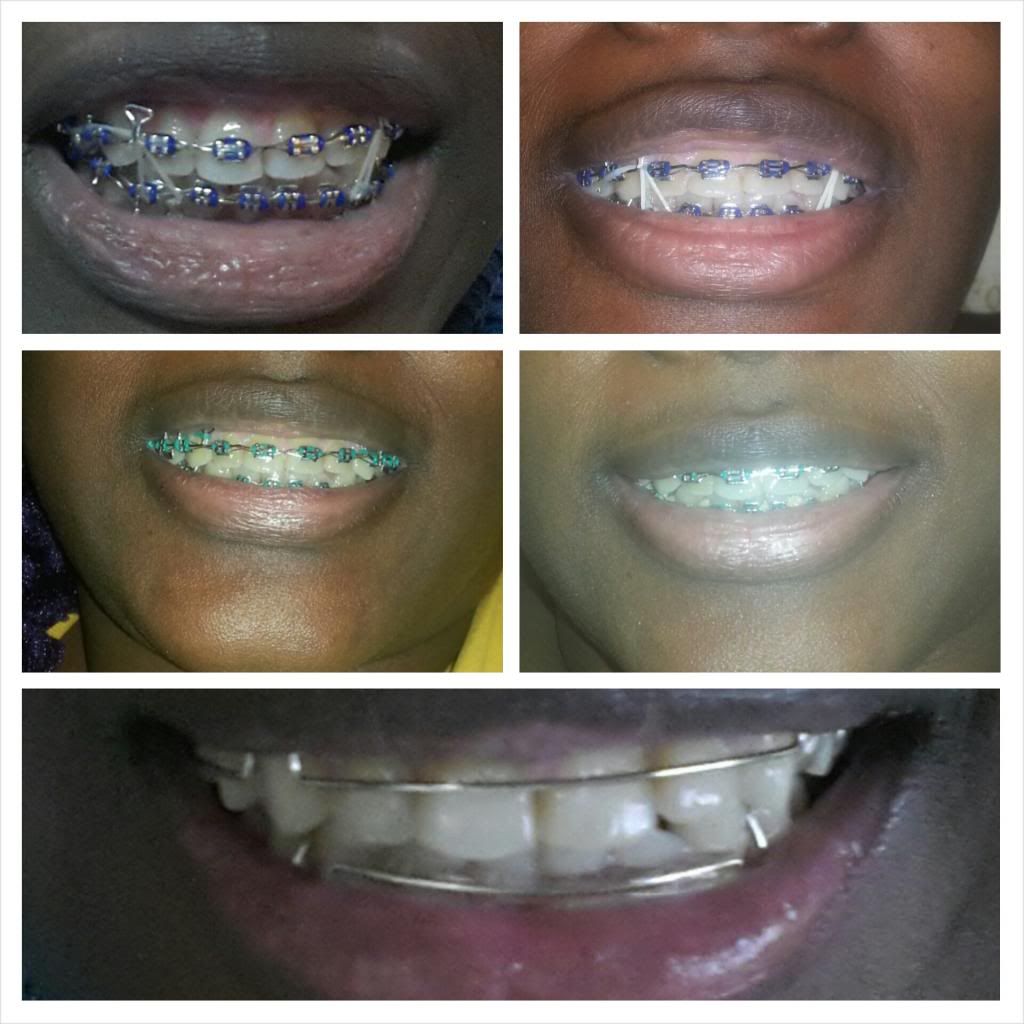 So the first two (in blue) is the start and end of my Feb adjustment (In the 2nd blue ligs pic everything is nice and level thisis jus before my March 7 apt)
The 2 teal pics is my March the 7th apt (sry the pic quality crappy)
and the last one is me in retainers today

All about the retainer you can compare before and after pics (so i did the same shots)




Jus my smile (no wires)
(So i still see a midline issue butthe doc says its an illusion because of how my teeth are shaped so when the retainers sit good i guess for my next visit in April he'll shave down and what not)

SO EXCITED..walked around my whole office today smiling and accepting compliments.....Had an awesome day


Chao