These are a few awful and great progress pics lol. The only thing that was not possible is toget a perfect midline because of my central bottom incisor extraction. Iknow there are a lot of people that would go insane if the midline was off but Im not one of them.I am truly grateful for all the progress that I have had in almost 2 yrs. Iwill take new pics when I get them off and deffiantely post! Right now I am waiting for this adjustment in 8 weeks to see if the final "tweak" has been accomplished.If so then they will come off really soon!
My upper arch a few weeks after treatment began
Talk about not being able to bite down? This was after an bihelix was put to move my bottom molar upright..
My then tilted molars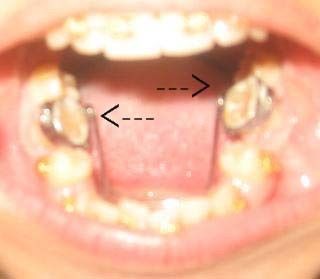 This is as bad as it gets! My first day in braces. I wish I would have opened my mouth more butyou can see how severe mycase was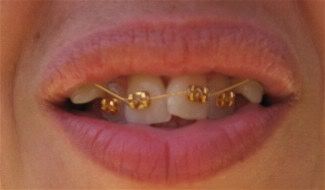 This was about 3 months later!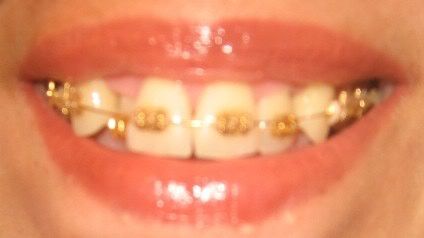 This was 5 months later,big improvement
This was August of 2007 when Ihad to have my lower insisor extracted due to boneloss.I knew this might happen but it was still traumatic for me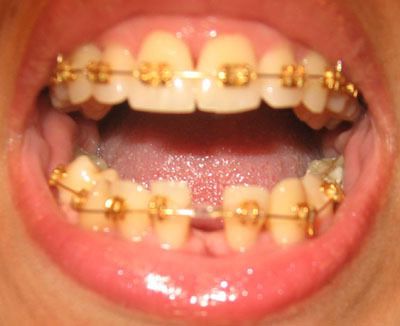 Today June 6,2008 .My smile. Notice the bottom midline is off due to the tooth in the bottom middle that was extracted.I could care less ,I never smile that big anyway.
My top arch,sorry for the blur!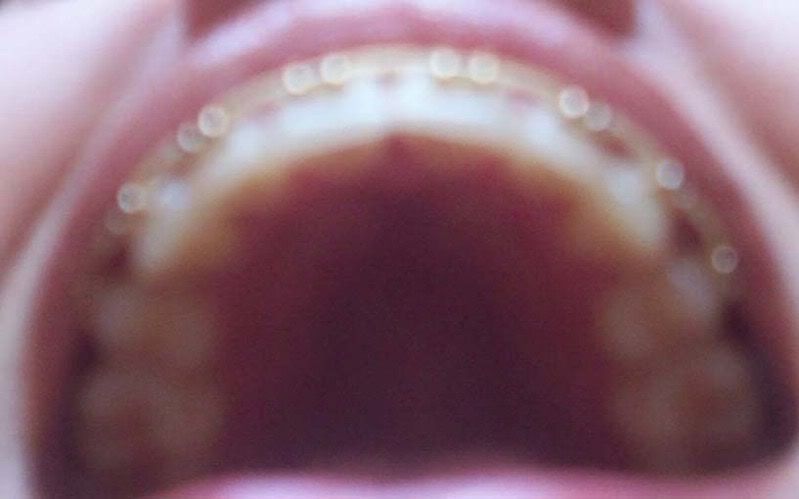 Today June 6 2008 , my bottom arch pic is a bit blurry but you cansee my bottom arch is nice and round!
Gennel