Today I had my 2nd adjustment. I figured it would be less 'uncomfy' than the first but I must admit it was a tad worse. Luckily it is very fast.
But when he puts on the new ligatures - because they are tighter and pull on my teeth, the feeling is far from pleasant. LOL. And certain teeth are more sensitive than others. All to be expected I know - and no 'pain' no gain. The sensation is certainly tolerable. I also admit I'm a BIG baby, and I do have super sensitive teeth. Anyway - glad I'm done for another 3 weeks.
No significant pain now, but gonna pop an Advil as I do get a bit of a headache after an adjustment.
New top ligs - went with the tooth color ligature again, I really like them. Not sure what he used on the bottom - I think they are grey.
I notice my midline is off - he said my teeth will be moving all over the place and to not be concerned, eventually they will all line up fine.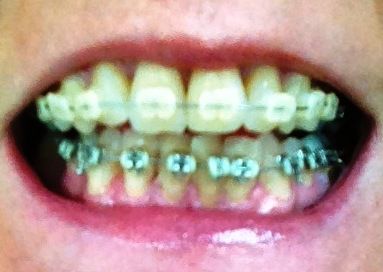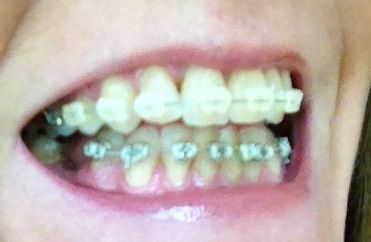 _________________
[url=http://www.TickerFactory.com/]
[/url]
Ceramic uppers and metal lowers
Estimated treatment time: 12-14 months